The spicy, sweet and sour, sometimes hot and spicy sauce from Indian cuisine on an Italian pizza? Oh yes. But of course only from local ingredients.
Cooking is a lot of fun when it creates something new that surprises the taste buds. Sweet combined with salt creates a surprise in the mouth. Finding out which ingredients belong together and why is an art in itself. Okay, sweet-spicy-fruity chutney on a pizza is not common. But hey. We (well, not all of us) got used to Hawaiian pizza. And pineapple on pizza is much more exotic. Pizza is the ideal playground to try out flavor combinations. And to drink? Here, too, the recommendation applies: what is fun and tastes good.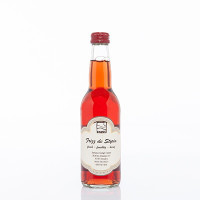 Gangls fruit juice
0.33L – 0.75L
gone € 3.55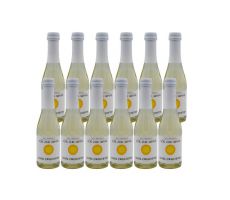 Organic Vineyard Gateway to the Sun & Mother Earth Shop
1 pc – 1 pc
gone € 50, –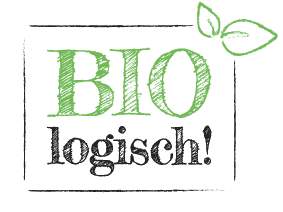 Chutney pizza
pizza dough
500 grams of wheat flour
200 ml of water
1 tbsp olive oil
2 tsp salt
20 g yeast
Oven 220 ° C (or pizza setting) top / bottom heat.
Dissolve yeast in lukewarm water.
Knead all the ingredients into a smooth dough. Cover the dough and let it rest for at least 60 minutes. (Tip: The dough stays well in the fridge!)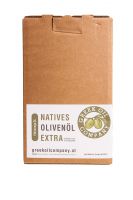 Greek oil company
3L – 5L
gone € 55, –
€ 18.33 / liter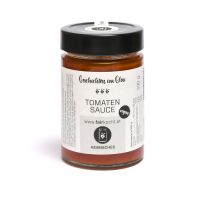 FAIR PAINT
330 g
€ 5.90
€ 17.88 / kilo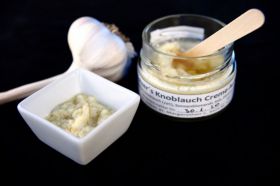 Holzers Lavantal garlic
100 g
€ 7.90
€ 79, – / kilo
salsa
olive oil
garlic
1 tsp salt
1 onion
100 ml red wine
peeled tomatoes
Salt pepper
1 tsp oregano
1 tsp basil
chutney
Mozzarella
rocket
Heat olive oil and sauté lightly with the crushed garlic cloves.
Peel the onion, cut into small pieces, add the garlic and sweat until transparent.
Deglaze with red wine and fill up with the coarsely chopped tomatoes and tomato juice.
Season with salt, pepper, sugar, oregano and basil and let everything reduce until a creamy sauce has formed.
Divide the pizza dough into pieces, roll out, brush with a little olive oil and fry briefly.
Spread the pizza with salsa, sprinkle with cheese and herbs and bake until done. About 10 minutes.
Take out of the oven and enjoy with chutney to taste, arugula and herbs.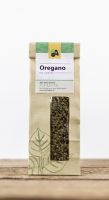 Organic herb garden Aufreiter
20 g
€ 2.50
€ 12.50 / 100g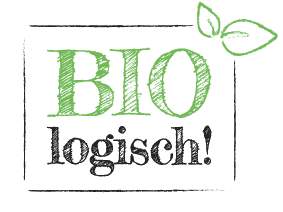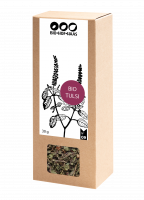 Artemis Ltd
30 g
€ 4.80
€ 160, – / kilo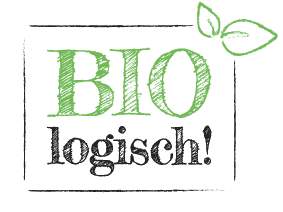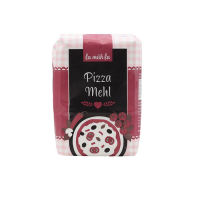 la müh la – Langer's mill shop
1 kg
€ 2.40
€ 2.40 / kilo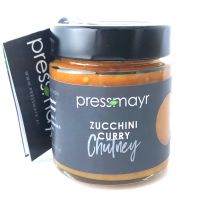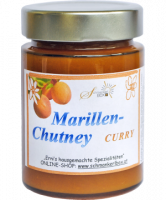 Delikatesseboks eU
220 g
€ 6.90
€ 31.36 / kilo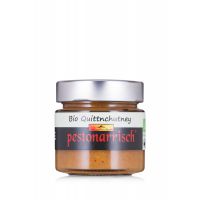 Biomanufaktur Pestonarrisch
125 g
€ 6.90
€ 55.20 / kilo