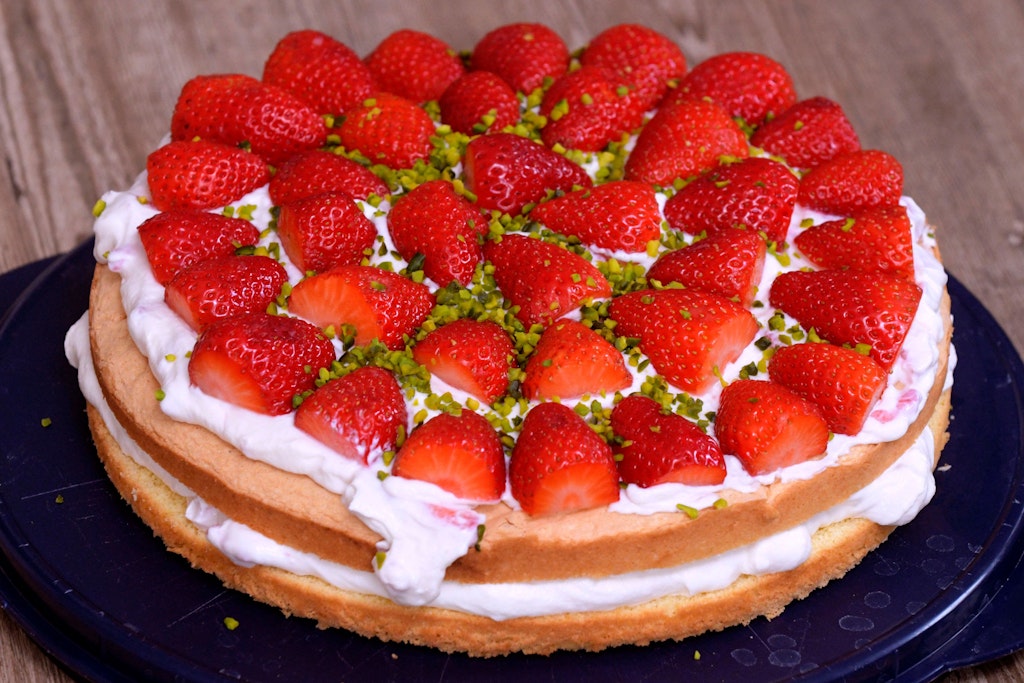 How does summer taste? For many, there is only one answer: after strawberries! The small red fruits are the treat in the hot season. Our strawberry cream cake fits it perfectly.
Read also: Delicious strawberry and asparagus salad with feta and pine nuts – THE recipe for summer evening! >>
With the airy biscuit base and the fresh fruit, a treat is created that no one can resist. And the recipe does not require gelatin at all! The delicious light quark cream cream is simply a poem. And thanks to low-fat quark, it is surprisingly low in calories! Anyone and everyone can really bake at home. Try it!
Read also: Creamy pasta with tomato and mozzarella – the perfect recipe for the family dinner! >>
Strawberry cream cake without gelatin – here's the recipe
You need it
To the biscuit base
3 eggs, 100 grams of sugar, 1 pinch of salt, 100 grams of flour, 1 teaspoon of baking powder
For the filling
500 grams of lean quark, 75 grams of sugar, 200 grams of cream, 2 packets of cream, 250 grams of strawberries
For the decoration
150 grams of strawberries, a handful of chopped pistachios (optional)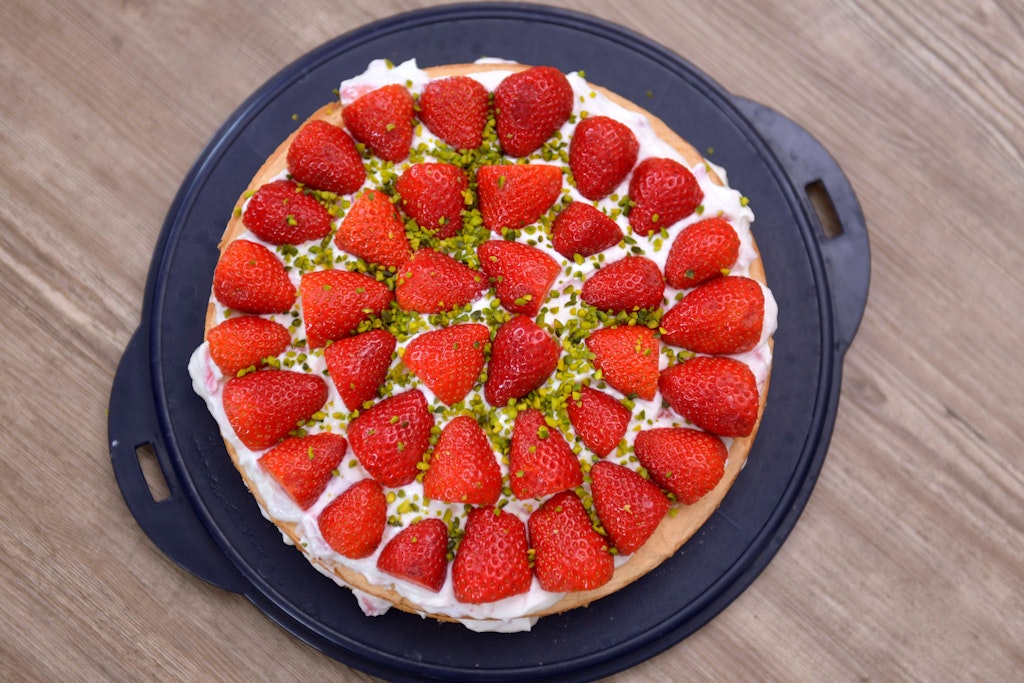 This is how it is done
Preheat the oven to 180 degrees (hot air: 160 degrees). Line a springform pan (diameter: 20 cm) with parchment paper.
First put the eggs in a mixing bowl with sugar and a pinch of salt. Whisk the mixture with the hand mixer on high for at least four minutes until fluffy.
Mix the flour with the baking powder and carefully turn it into the dough with a spatula.
Then fill the dough into the mold, put it in a preheated oven and bake it for about 25 minutes. Then take it straight out of the mold and turn it out onto a piece of baking paper. There you let it cool completely.
Meanwhile, mix the quark with the sugar. Wash the strawberries and cut into cubes. You can also cut a piece in half for decoration. It is easier to eat afterwards with smaller pieces of strawberries. You decide what you like best.
Whip the whipped cream stiff and mix in the whipped cream. Now stir the strawberry cubes and cream into the quark mixture.
Halve the biscuit dough horizontally. Place the bottom layer on a cake pan and place the cake tightly around it. Now put half of the quark cream on the bottom and smooth it out. Then place on the other bottom and spread the remaining cream on top. Smooth out again.
Then cool the cake for at least an hour. Just before serving, place the garnish on top: several (halved?) Strawberries and a handful of pistachios. Enjoy the meal!