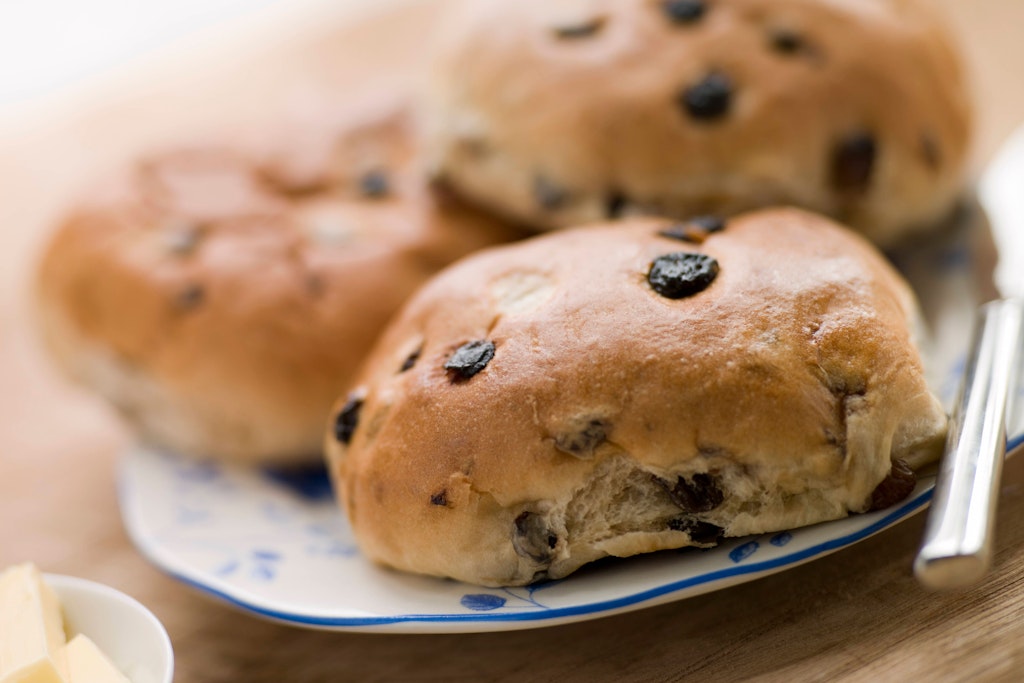 Many hobby bakers have probably already baked Schrippen, but have you ever made raisin rolls in your own oven? The sweet pastries are ideal for snacking between meals, for a sweet breakfast or to pack and take with you. But how does the pastry succeed – and is it not difficult to make a good yeast dough? No, it is not, these delicious raisin rolls are very easy to make. Here is the recipe.
Now reading: Fantastic recipe: Do you know what a mother-in-law cake is? This cherry pie is simply a hit – you must try it! >>
Behind delicious raisin rolls yourself: With this recipe it works!
And there are extra goodies – because in addition to the delicious dough and sweet raisins inside, these raisin balls also have a foot on chopped almonds!
To do this, dip the finished pieces of dough briefly with the underside in water and then in chopped almonds. Of course, if you do not want it, you can omit this step. Even without almonds, the raisin rolls are really tasty. Here is the recipe.
Also read: Simply delicious and so easy! Obatzda or Obatzter? does not matter! This delicious cream cheese is perfect for the barbecue evening – you must try the recipe >>
You will need: 80 grams of butter, 150 milliliters of milk, 500 grams of flour, 40 grams of sugar, 1 packet of vanilla sugar, 1 packet of dry yeast, 100 grams of chopped almonds, 1 egg, 150 grams of raisins, a pinch of salt.
Here's how it works: Put milk and butter together in a small saucepan and heat until the butter has melted. Then mix flour, sugar, vanilla sugar and dry yeast in a mixing bowl. Add eggs and salt. Then pour in the lukewarm milk and butter mixture. Mix everything with the kneading hook on the food processor to a smooth dough. Finally add the raisins and mix well.
Ingenious recipe: The raisin rolls get an almond base
Cover the dough in the bowl with a kitchen towel and let it rise in a warm place for about an hour. The dough is done baking when the volume has approximately doubled. Then transfer to a floured work surface and knead again. Form into a roll and divide into ten equal pieces. Form into round balls with both hands and place on two baking paper-lined baking trays.
Read now: Recipe for the airiest brioche rolls in the world – not even the baker can make them like this >>
Before frying, dip the bottom of each bowl in a little water and then put it in the almonds to give the bowls an almond base. Leave to rise for 15 minutes, while preheating the oven to 200 degrees. Bake in the oven for about 15 minutes until golden brown. The rolls taste delicious with jam. Enjoy the meal!